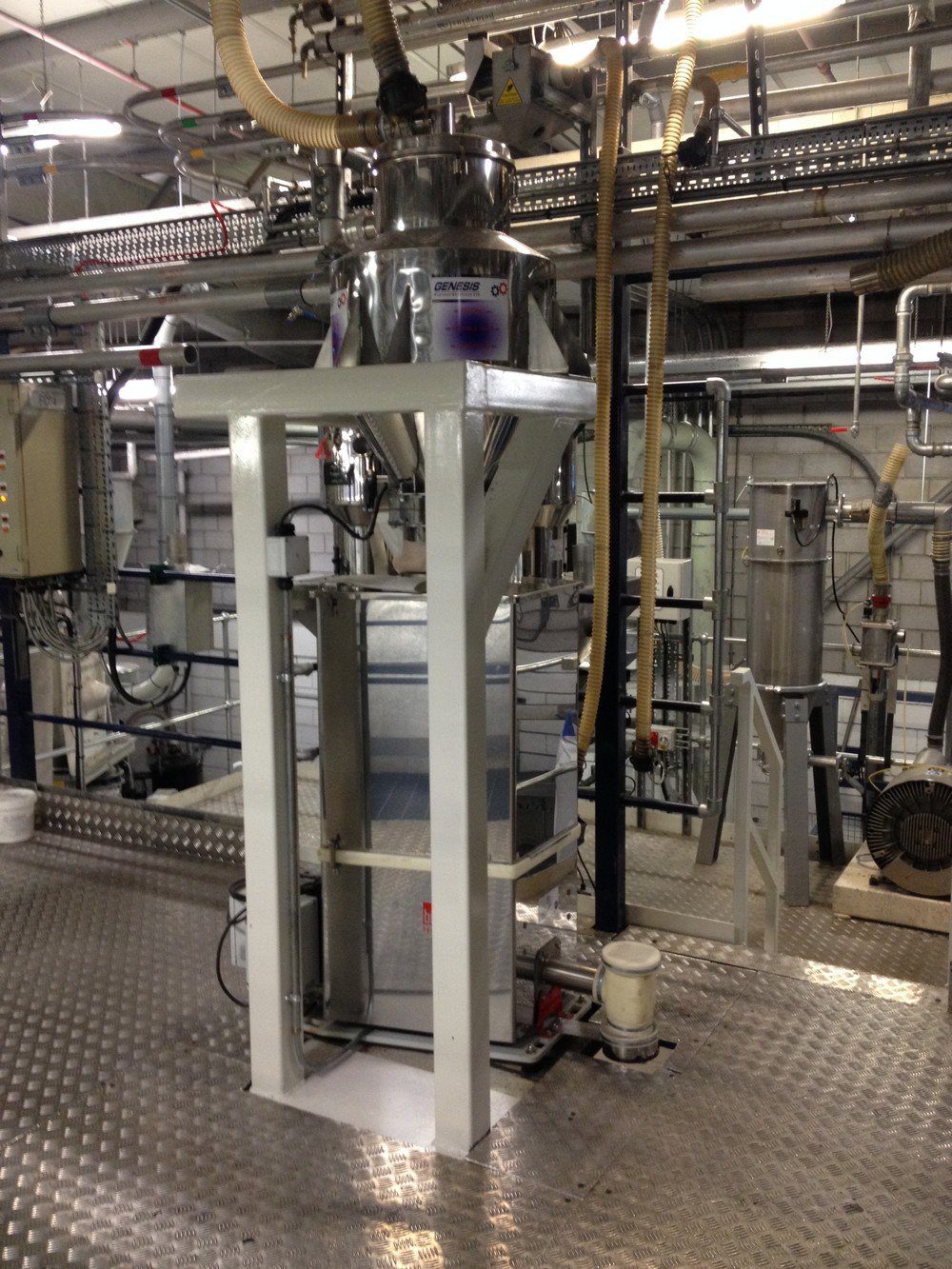 As more and more companies have fewer Project Teams available to run a complete project, Genesis has taken on more and more full turnkey systems.
As industry experts, we are able to design, build and install full systems, such as bakery ingredients systems, extrusion plants, materials handling systems.
Where necessary, we bring in a project team to assist us and ensure that you dedicated team looking after your Project.
Recent projects include a flour handling system for a major Bakery in North Wales where we supplied a 50te external silo, vacuum conveying system, batch weighing system, all ATEX approved. The system was delivered and installed within 14 weeks and has been running successfully for over three years.
We only use the best possible equipment within the industry as we want to ensure not only a smooth installation but as trouble free as possible post commissioning. We believe in putting together systems that are built to last.
Need help finding the right product for your process?