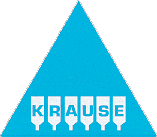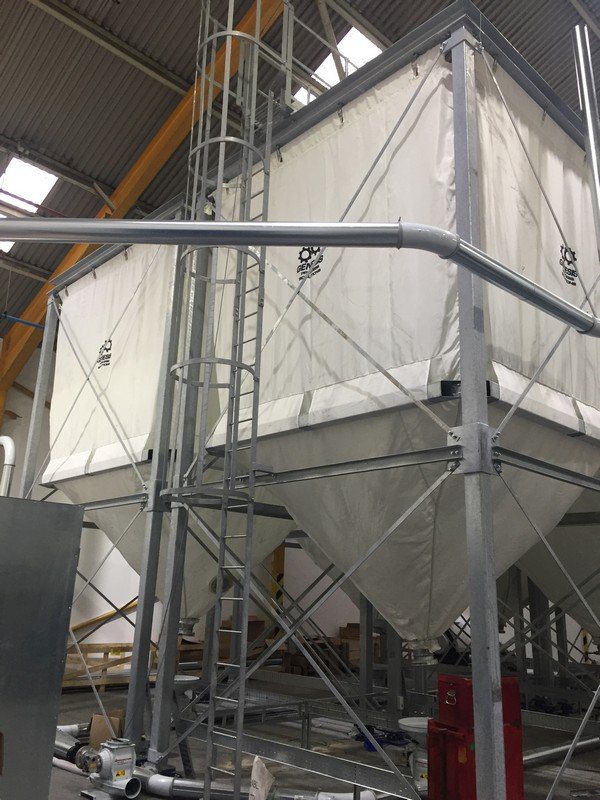 As agents for Walter Krause flexible silos, we represent the World Leader in the design and supply of internal storage silo solutions.
The fabric silos, also known as flexible silos, are manufactured from an anti-static, high tenacity, woven polyester material. The silos are manufactured using a multiple fold calculation for strength meaning they are suitable for bulk storage up to 50 tonnes capacity.
With over 30 different fabric types available, we cover most bulk products. Industries served at present are the plastic, food, agriculture, chemical and biomass sectors.
The fabric silos as standard are breathable which is a big advantage for some materials and also means that any air generated in filling the silo, by road tanker for example, will then be dissipated through the side walls and roof. The silos are however, dust tight, they are just gas permeable. This means a cost saving in not having to use a reverse jet filter.
For hygroscopic materials or if the silo is to be used in a heavy industry, we can supply the silos as coated fabrics, including food approved FDA, ATEX approved conductive, non stick etc.
The silos, in design, can be treated the same as steel silos in that you can add a variety of things to them. For example, you can fit level probe flanges, access doors, sight glasses, explosion relief panels and many more.
Filling the silo can be by road tanker, blowing system, vacuum conveying, screw conveyor, bucket elevator, other mechanical conveying and even by hand.
With sizes ranging from 1te to 50te, all sizes being bespoke, we have the right solution for your bulk storage requirements. The silos can be both square and rectangular in design.
Many of our silos are used as daybins so they are filled just once per shift to enable production to be done without interruption that occurs when using sacks, big bags or octabins.
One huge advantage to the flexible silo is that they are built on site with a simple steel frame, meaning you can erect them in situ, no need for big cranes or removal of doors, walls or even the roof.
Discharging or emptying from the silo is very easy. The fabric silos change shape when the product is being emptied so you get a very flexible cone mean no hang up points on rigid walls. Many options are available for the silo outlet including:
Slide valve - this allows for manual discharging of the silo
Need help finding the right product for your process?