Genesis Process Solutions Ltd can supply vacuum conveying systems for the food, plastic and chemical industry sectors.
Working with multiple suppliers, we ensure that the most suitable conveyor is used for each application.
We have in the past supplied systems ranging from a simple conveyor for plastic granules to a full flour receiving vessel complete with external silo.
We quite often supply the Brabender Technologie feeders with a refill system and the simplest way to do this is with a vacuum conveyor as we are able to control the refill amount, ensuring the feeder is gravimetric mode for the maximum time.
For conveyors up to 1te/hr we use standard size loaders but anything above this requires bespoke receiving vessels.
Genesis Process Solutions Ltd are able to supply blowing systems for customers to transport their material from A to B.
Depending on the product being conveyed, distance to be conveyed and conveying rate, a blowing system can be a good solution, especially for the higher conveying rate.
We work with multiple blower suppliers in order to supply the correct solution as we are fully aware that two systems are never the same.
From a low-cost plastics system to a high end, fully ATEX approved food handling system, you can be sure that we deliver a system on time and in-budget.
As part of the blowing system we are able to integrate many of existing product range which also means we are not solely dependent on the help and advice of other suppliers.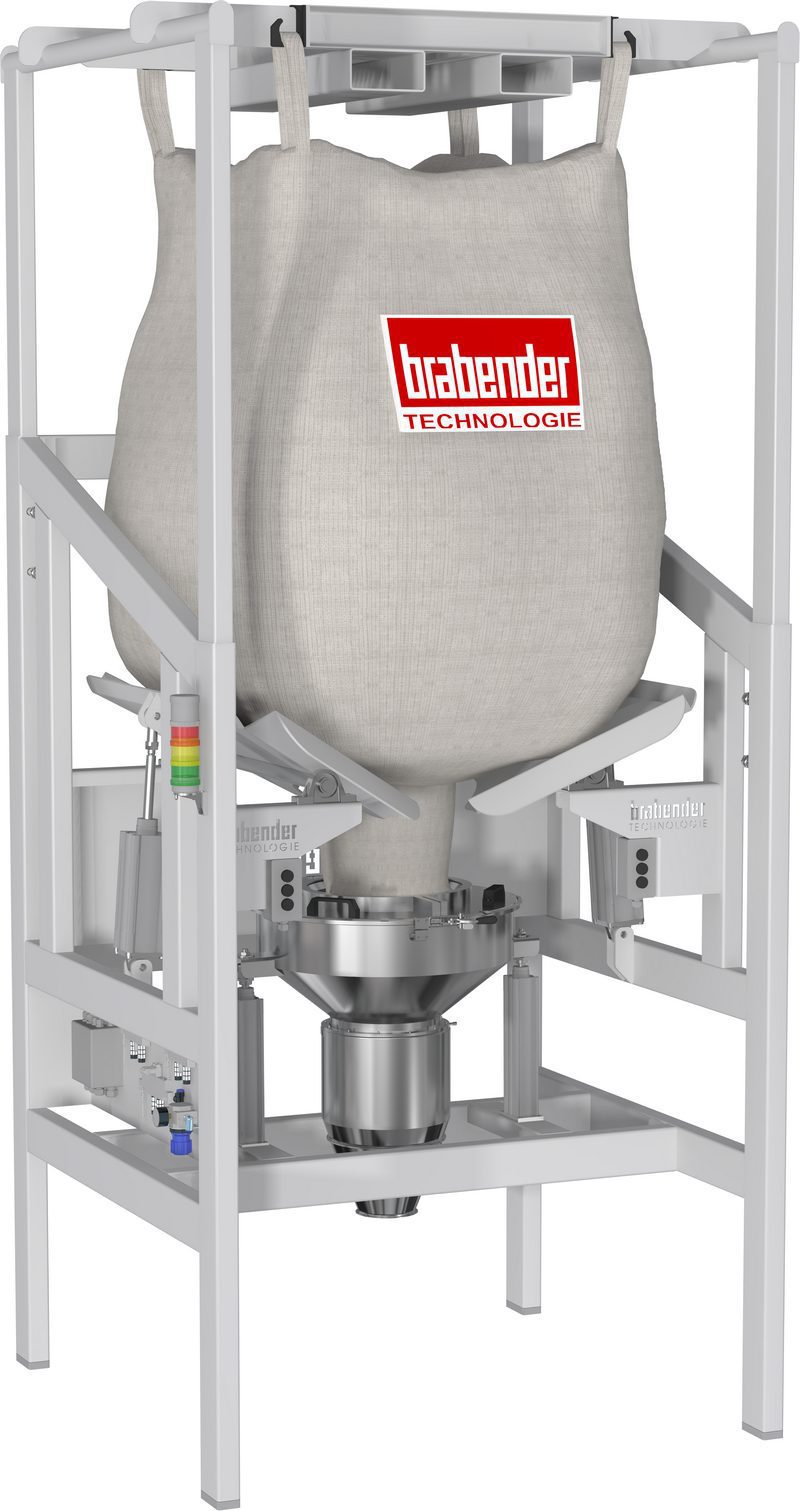 Big bag dischargers or FIBCs as they are sometimes known are very common throughout the world and no single company can supply one unit that suits all applications.
Some customers want a low cost unit, some want a full stainless steel unit with maximum agitation and others need a bespoke unit.
Due to the varying industry requirements, Genesis Process Solutions now offer three different units:
The Brabender Bagmaster
Manufactured by Brabender Technologie, using a similar principal to the Brabender Flexwall feeder, the unit has two agitating plates which introduce mass flow to the product. The unit is supplied in painted mild steel with stainless steel contact parts and is suitable for poor flowing and free flowing materials. The Bagmaster can also incorporate a Brabender screw feeder to become a loss-in-weight unit.
The Genesis Pro-Flow big bag discharger
This big bag discharger is available as a low cost unit and is targeted towards the plastics and chemical industries for free to average flowing materials. This big bag discharger has a vibrating cone and the flexible bags sit on a rubber membrane to give a dust tight seal. Various options are available such as integrated crane, loadcells, level probes, hoppers etc. The Pro-Flow frame is manufactured from painted mild steel and the contact parts are stainless steel.
The Bespoke big bag discharger
As the name say, this is where a client needs a bespoke design to suit their application. We can come to site, look at your application and come up with a design that suits your needs.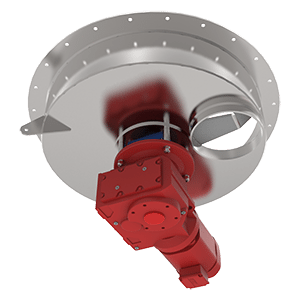 Genesis Process Solutions offer a variety of hopper & silo dischargers ranging from air pads to bin activators and even their new "Prop-Flow" flake discharger.
Listed below are just a small selection of available solutions from Genesis:
Brabender Bin Activator

Brabender Silo Tray

Genesis Prop-Flow

Mushroom Air Pads

Air Vibrators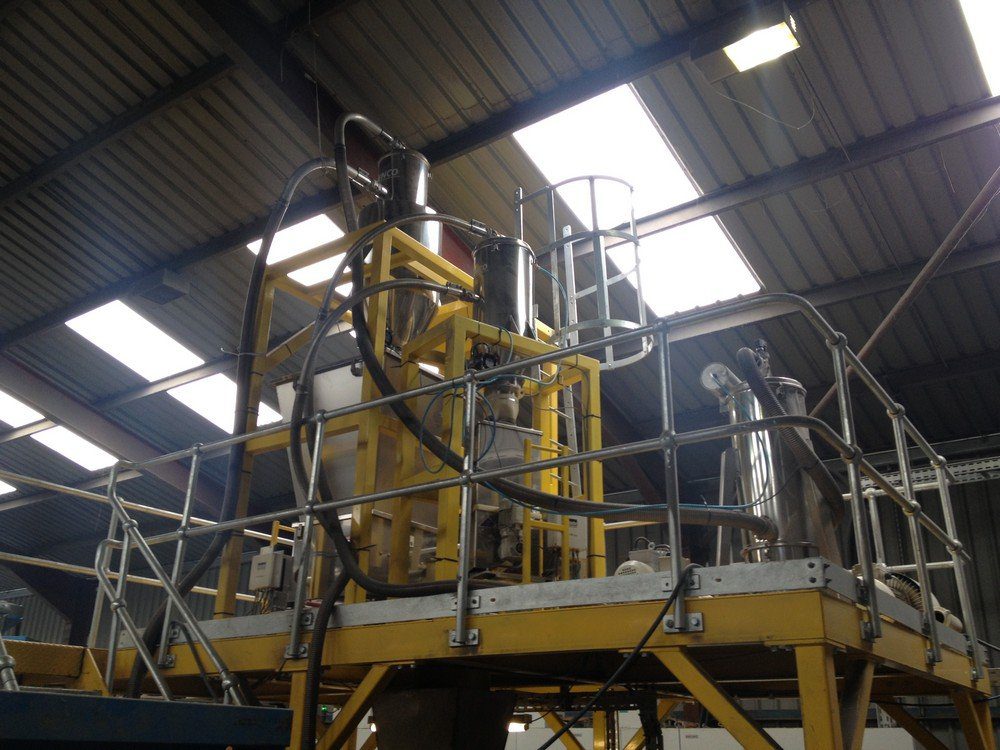 As more and more companies have fewer Project Teams available to run a complete project, Genesis has taken on more and more full turnkey systems.
As industry experts, we are able to design, build and install full systems, such as bakery ingredients systems, extrusion plants and other materials handling systems.
Where necessary, we bring in a project team to assist us and ensure that you have a dedicated team looking after your Project.
Recent projects we have successfully completed include a flour handling system for a major bakery in North Wales where we supplied a 50te external silo, vacuum conveying system and batch weighing system, all ATEX approved. The system was delivered and installed within 14 weeks and has been running successfully for over three years.
We select the best possible equipment within the industry to ensure not only a smooth installation but as trouble free operation as possible, post commissioning.
We believe in putting together systems that are built to last.
Need help finding the right product for your process?