New Partnership: Genesis Process Solutions & TSM Control Systems join forces to support UK Market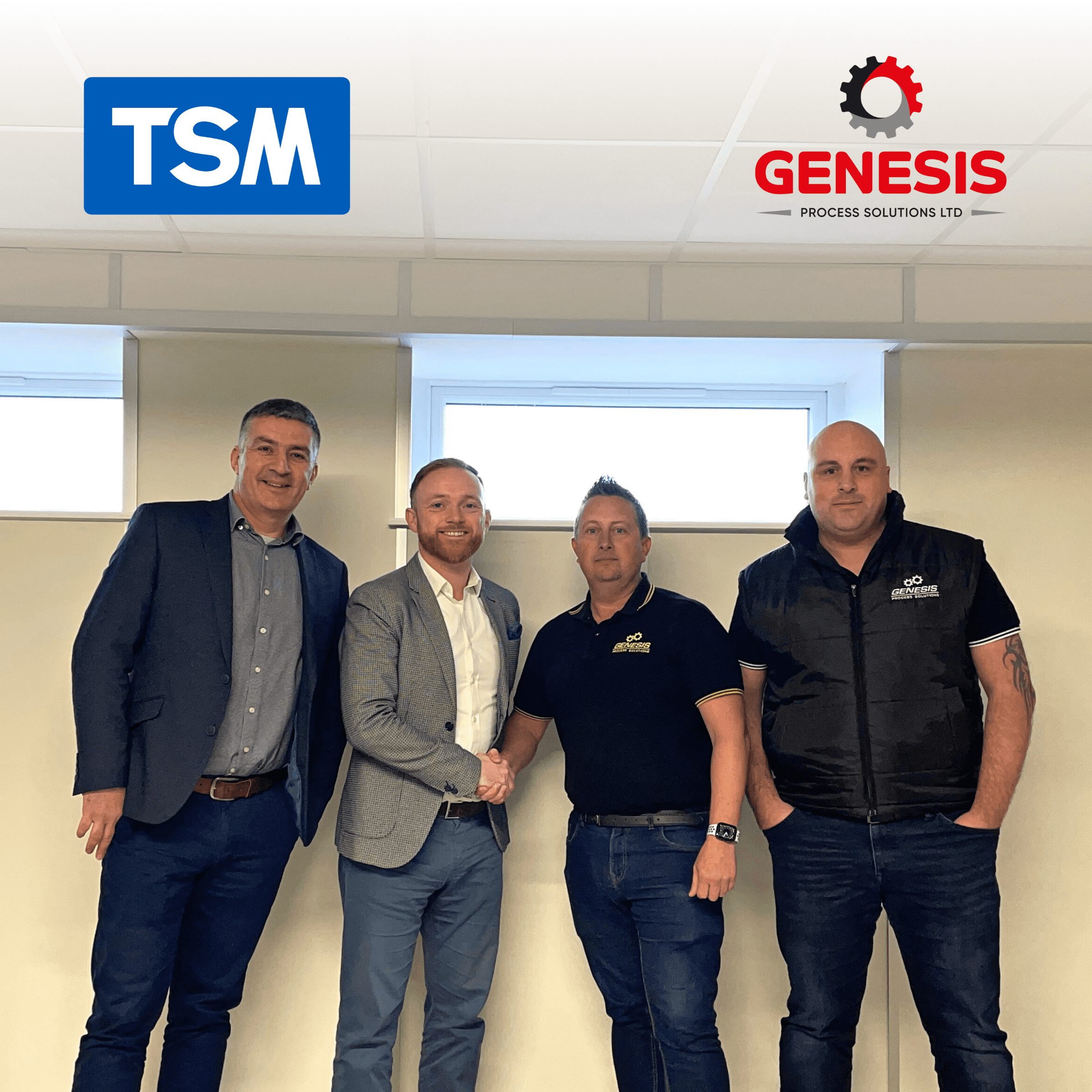 TSM Control Systems and Genesis Process Solutions have entered into a strategic partnership that will see the expansion of TSM's Global Sales Partner Network to support their existing & growing client base within the UK Market.
This new partnership provides Genesis Process Solutions with the ability to increase our existing product offering, adding TSM's Patented Material Mixing technology delivered with their Gravimetric Blending Ranges, Conveying Systems and Material Management Solutions, which are all designed to meet the ever-changing needs of Extrusion, Moulding, Compounding and Recycling sectors.
TSM's Commercial Director; Shane O'Callaghan, outlined "We are delighted to welcome the Genesis Process Solutions team into TSM's Global Sales Partner Network. Building on Genesis's excellent track record and customer centric approach we are confident we can deliver consistent support to meet the needs of clients across the UK''
This partnership will allow for UK plastic processors across all sectors and industries to gain local access to an extensive supply of spare parts, leading customer and support services, and a global network of partners operating in over 76 countries worldwide.
Sales Partner Development at TSM Control Systems, Dermot Keane said, "We are looking forward to bringing our extensive experience & expertise to the UK market, offering fast support for existing TSM customers whilst harnessing local knowledge to meet the needs of potential future clients." An example of technology meeting the demands of the recycling sector, TSM's new Opti-Flake Gravimetric Blender utilises patented reverse flight auger technology, providing new capabilities to pre-blend various low bulk density post customer recycle (Flake, Non-Pellet or Pelletized) into the process, flexibly. This capability directly enables producers to adapt their feedstock blends in real time as required for their recycling / compounding process.
Genesis Process Solution's Managing Director: Phil Cameron expressed ''We are pleased and proud that TSM has chosen to work with us. We know their products well as many of our Brabender feeder and Krause silo clients use their equipment so there is a clear and obvious synergy between us. We can't wait to offer our full support to both existing and new clients alike.''
TSM Control Systems and Genesis Process Solutions have worked within the industry for many decades, and are looking forward to engaging with end clients in exploring how TSM's technology can reduce their costs and address challenges that are ongoing in the industry.
For more information on TSM's technology and to arrange a free on-site audit of your materials management system contact: sales@genesisps.co.uk
To find out more on TSM's catalogue visit: https://genesisps.co.uk/products/tsm-control-systems/